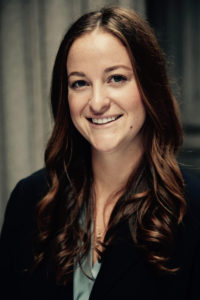 Caroline Hope Miller, Esq | Partner
Miami Sexual Harassment and Employment Discrimination Attorney
Practices Areas:
Philadelphia Employment Attorney focusing on Sexual Harassment and Employment Discrimination cases including: Racial Discrimination, Hostile Work Environment, Retaliation, Public Accommodation Discrimination and Wage & Hour Violations.
College:
Brandeis University, Waltham, MA, B.S.
Law School:
Drexel University, J.D.; Thomas R. Kline School of Law, Philadelphia, PA, Juris Doctorate, *Dual Concentration with Honors in Business Law and Intellectual Property
Bar Admissions:
State Court(s): New York, Pennsylvania, New Jersey, Florida.
Federal District Court(s): Eastern District of New York, Southern District of New York, Eastern District of Pennsylvania, District of New Jersey.
Biography:
Employment law attorney Caroline Miller obtained her Juris Doctorate from the Thomas R. Kline School of Law at Drexel University and her Bachelor of Arts from Brandeis University. Caroline Received a dual concentration with Honors in Intellectual Property and Business Law. Caroline also received Honors recognition for her Pro Bono work during law school. During her time in law school, Caroline gained valuable experience serving as a legal intern for Wawa, Inc. and Monmouth University, providing her with the unique ability to review cases from multiple viewpoints. Caroline also served as a legal intern in the Philadelphia Court of Common Pleas under the Honorable Marlene Lachman, where she garnered invaluable knowledge of the Philadelphia court system.
Caroline developed her competitive drive through years of athletics. Caroline pitched for Brandeis' NCAA Division III softball program, where she remains the holder of numerous school records. Following college, Caroline utilized her leadership skills, serving as President of her law school's Sports and Entertainment Law Society.
In her spare time, Caroline enjoys working with local female athletes, having worked as the assistant high school softball and pitching coach at The Baldwin School in Bryn Mawr. Caroline strives to instill in her athletes the importance of competition and working hard, lessons that outline her approach in everything she does.
Organizations:
Pennsylvania Bar Association
Committee: Civil and Equal Rights Committee
Section: Labor and Employment Section
Philadelphia Bar Association
Young Lawyers Section Member
Section: Labor and Employment Section; Women in the Profession
NJ Bar Association
Section: Labor and Employment Section; Women in the Profession
National Employment Lawyers Association
---
Caroline in the News