Utilisave, swingers and sexual harassment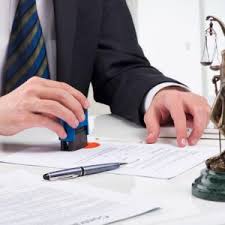 Utilisave, swingers and sexual harassment
NEW YORK, NEW YORK – Utilisave, an auditing company based out of New York City, is facing charges of sexual harassment from a previous employee including, sex discrimination, gender discrimination, sexual orientation discrimination, a hostile work environment, retaliation and unlawful termination. Trevor Isaac has brought his complaint in federal court under Title VII of the Civil Rights Act of 1964, stating that his Human Resources Director, Marina Novikova, sexually harassed him by making sexually explicit comments and constantly questioning Isaac about his sexual orientation.
Novikova is a self-declared swinger, as she had made well known throughout the office. She would tell employees that her husband has a girlfriend and make it clear that she allowed her teenage son to watch pornography. Additionally, Novikova would frequently describe her sexual escapades to other employees.
Around March 22, 2016 Isaac had a meeting with Novikova describing how a particular project was giving him difficulty and causing him a lot of stress. After the conversation, Novikova attempted to counsel Isaac by giving him an unwelcomed hug. After the inappropriate gesture, Novikova walked away from Isaac, but paused in her tracks. She turned around and gave Isaac another hug, this time, she took things a bit too far and nibbled on Isaac's left ear. As Isaac pulled away in complete shock, with a cavalier attitude, Novikova looked at Isaac and casually stated "I hope you are not going to sue me" and walked away.
Ear nibbling wasn't the end of Novikova's sexual advances. Around two week later, Isaac received a text message from Novikova that read "something to put a smile on your face," attached to the image of a man reading a book titled "Ass Eating Made Simple." Disgusted at the overt sexual advances, Isaac reported the incident to his supervisor, and CEO Michael Steifman. Steifman did nothing to stop Novikova's sexual harassment, instead he simply told Isaac to deal with it.
Eventually, with no other remedy, Isaac demanded that Novikova stop her sexual harassment. However, instead of ceasing her sexually harassing behavior, Novikova stripped Isaac of his specific job responsibilities and posted his exact job on Indeed.com. Her behavior only became worse. Over the course of the next few months, Novikova continually showed Isaac sexually explicit text messages, including pictures of monkeys masturbating and pictures of erect penises. Eventually, Utilisave terminated Isaac's employment in response to his frequent complaints.
Utilisave violated Title VII of the Civil Rights Act of 1964 by failing to remedy the situation after Isaac's complaints. Sexual harassment comes in two forms, quid pro quo and hostile work environment. A hostile work environment becomes actionable when working conditions become so hostile that a reasonable person would consider the work environment hostile. Here, by constantly showing Isaac sexually explicit materials, by nibbling on his ear and by sending him pictures of monkey's masturbating, Novikova made conditions so harsh that Isaac felt the work environment had become hostile, making it an actionable claim under Title VII.
Sexual harassment is an ever-present problem in American workplaces. Our New York city sexual harassment attorneys at the Derek Smith Law Group, PLLC, have years of experience litigating sexual harassment claims in the New York City area. Further, working with our Philadelphia sexual harassment attorneys, we have been awarded some of the highest damages awards in history. If you feel like you have been sexually harassed at work, please give our skilled attorneys a call, toll free, at 1877 4NYLAWS for your free consultation.
---
Call today to schedule a FREE sexual harassment or employment discrimination legal Consultation in NY, NJ & PA with one of our top rated employment law or sexual harassment attorneys here at the Derek Smith Law Group. You can reach us online or by calling 877.469.5297. Our New York City, New Jersey and Philadelphia labor & employment law attorneys handle a variety of cases involving sexual harassment, racial discrimination, pregnancy discrimination, and other employment-related claims. We serve clients throughout New York, including Manhattan, Brooklyn, Queens, the Bronx, and Staten Island. We also have offices in New Jersey and Philadelphia to serve you.
Make Sure Your Lawyers Have the Verdicts To Back Up Their Negotiations – Results Matter!