Noble Americas' not so noble sexual harassment problem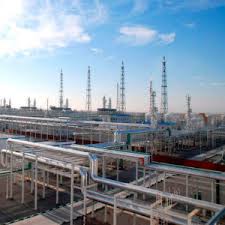 STAMFORD, CONNECTICUT – Noble Americas Corp., the Stamford based oil firm, is currently facing a suit for gender discrimination, age discrimination and retaliation after a female senior executive spent years being subjected to crude, lascivious and sexually harassing comments and conduct. In a 56 page federal complaint filed last Sunday in the U.S. District court for the District of Connecticut, the female executive alleged Noble created a hostile work environment where sexual innuendos and derogatory remarks about women were commonplace.
Wendy Ramos, a Noble's former Global Director of Oil Liquids Chartering, has filed a suit in federal court pursuant to her claims of sexual harassment. Ramos recounts the "F" word and the word "vagina" being cavalierly thrown around the office. In one incident, Jeff Frase, her direct supervisor and then Global Head of Oil, asked Ramos if she was married and then proceeded to disparage his ex-wife. A bitter Frase told Ramos "anybody with a vagina gets what they want." Ramos, who was 46 at the time of the suit, stated she was often referred to as the "oldest Noble employee." Ramos' coworkers would make vulgar remarks daily, including gratuitous use of the word "f*ck" in her presences, and frequent references to male genitalia. Ramos felt she could not escape from the verbal assaults and hostile work environment. After years of this treatment, Ramos became physically ill and sought psychological counseling and medical treatment for her symptoms related to stress and anxiety.
In addition to the overt sexual harassment Ramos faced, Ramos also claims she was discriminated against on the basis of her gender. Ramos alleged that her male counterparts – and subordinates—were paid up to $30,000 more annually than Ramos. Ramos claims that male employees got bigger pay raises and better job titles. For instance, Ramos was a Global Division Director, while her male counterparts were Global Division Head, which carry more weight in the oil industry. As a result of her disparate treatment, Ramos filed her 11-count suit which includes violations of Connecticut's Fair Employment Practices Act, violations of Title VII of the Civil Rights Act of 1964, violations of the Equal Pay Act and intentional infliction of emotional distress.
While Ramos' claims of sexual harassment are governed by both Connecticut and Federal Human Rights Laws, Ramos' gender discrimination claim falls under the Equal Pay Act. The Equal Pay Act was passed in an effort to combat the rampant sexism in American workplaces. As part of the Fair Labor Standards Act, President John Kennedy signed this amendment into law, imposing civil liability on employers who use clever means to keep women in subordinate positions. The Equal Pay Act prohibits employers from depressing similarly situated employees wages solely based on their gender. Further, the act prohibits employers from denying employees promotions, raises or other benefits of employment based on their gender. In retaliation for her numerous complaints of gender discrimination and sexual harassment, Ramos was terminated from her position.
The skilled New York City sexual harassment attorneys at the Derek Smith Law Group, PLLC, have years of experience litigating claims of sexual harassment and gender discrimination. Working together with our Philadelphia sexual harassment attorneys, the Derek Smith Law Group, PLLC, has settled cases in the hundreds of thousands on behalf of our clients. If you feel you have been sexually harassed or discriminated against based on your gender, give our talented attorney's a call, toll free, at 1877 4NYLAWS, for your free consultation.
---
Call today to schedule a FREE sexual harassment or employment discrimination legal Consultation in NY, NJ & PA with one of our top rated employment law or sexual harassment attorneys here at the Derek Smith Law Group. You can reach us online or by calling 877.469.5297. Our New York City, New Jersey and Philadelphia labor & employment law attorneys handle a variety of cases involving sexual harassment, racial discrimination, pregnancy discrimination, and other employment-related claims. We serve clients throughout New York, including Manhattan, Brooklyn, Queens, the Bronx, and Staten Island. We also have offices in New Jersey and Philadelphia to serve you.
Make Sure Your Lawyers Have the Verdicts To Back Up Their Negotiations – Results Matter!