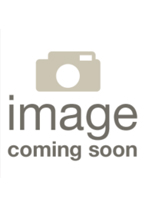 Nathaniel Peckman, Esq.
New York Sexual Harassment Lawyer
Email: nathaniel@dereksmithlaw.com | Phone: (215) 391-4790
Nathaniel N. Peckham graduated cum laude from Tulane University with a Bachelor of Arts in Political Science, and then went on to receive his Juris Doctorate from the U.C.L.A. School of Law, with a concentration in Business Law and Policy.
Admissions: Pennsylvania
While in law school, Nathaniel gained experience in employment law and litigation through working as a law clerk for the New York City Civil Service Commission, and later for a highly-regarded tax litigation firm in Los Angeles. After being admitted to the bar in California, Nathaniel practiced employment law for a boutique firm in Long Beach, California, where he gained valuable experience in litigating cases in various areas of employment law including disability/FMLA discrimination, race discrimination, sexual harassment and discrimination, and wage and hour violations, among other areas.
Nathaniel enjoys practicing employment law because he feels that it is an area of law that truly helps people in need, and consistently strives to advocate for his clients with the utmost dedication and attention to detail.  Nathaniel recently relocated from southern California to the Philadelphia area, and plans to sit for the Pennsylvania bar exam in July.  When not practicing law, Nathaniel enjoys playing the guitar and piano, and is an avid baseball fan. As a skilled employment discrimination attorney, Nathaniel works tirelessly to protect the rights of his clients.
New York Office
One Penn Plaza, Suite 4905
New York City, NY 10119
Phone: 877-469-5297
Fax: 212-587-4169
Click for street directions »
Philadelphia, PA Office
1845 Walnut Street,
Suite 1600
Philadelphia, PA 19103
Phone: 215-391-4790
Click for street directions »
New Jersey Office | Hewitt
73 Forest Lake Drive
Hewitt, NJ 07421
Phone: 800-807-2209
Fax: 212-587-4169
Click for street directions »

Our NY, NJ & PA Attorneys offer a Free Consultation and we charge No Fee Unless We Recover For You
---