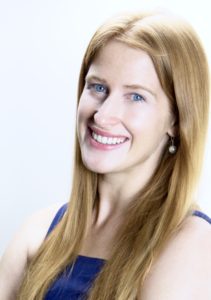 Kelly O'Connell, Esq.
New York Sexual Harassment Lawyer
Email: Kelly@dereksmithlaw.com | Phone: 212-587-0760.
College:
Nova Southeastern University (BA)
Law School:
St. Thomas University School of Law
Practices Areas:
New York & Florida Employment law focusing on:
Biography:
New York Employment law attorney Kelly O'Connell brings impressive experience and successful case results to the Derek Smith Law Group, PLLC.
While in law school, Kelly was an executive editor of the Intercultural Human Rights Law Review, a journal that focuses on advancing global equality.  Additionally, she was on the executive board of both the Caribbean Law Student Association and Black Law Student Association.
Through Kelly's law school career and various internships, she has gained ample knowledge in the areas of civil litigation and discrimination law, including assisting in a multi-million dollar race and gender discrimination case. It is this experience and passion for helping others that Kelly brings to her practice as a lawyer.
Attorney O'Connell brings this skill set with her to the employment law firm of the Derek Smith Law Group to help New York & New Jersey employees in the area of employment discrimination and Sexual Harassment. As a passionate legal advocate, Kelly believes in a hands on approach and working diligently on each step of a client's case from inception through solution, to ensure the best possible legal result.
Blog posts by Kelly:
New York Office
1 Pennsylvania Plaza, 49th fl.
New York City, NY 10119
Phone: 877-469-5297
Fax: 212-587-4169
Click for street directions »
Philadelphia, PA Office
1845 Walnut Street,
Suite 1600
Philadelphia, PA 19103
Phone: 215-391-4790
Click for street directions »
New Jersey Office | Hewitt
73 Forest Lake Drive
Hewitt, NJ 07421
Phone: 800-807-2209
Fax: 212-587-4169
Click for street directions »

Our NY, NJ & PA Attorneys offer a Free Consultation and we charge No Fee Unless We Recover For You
---